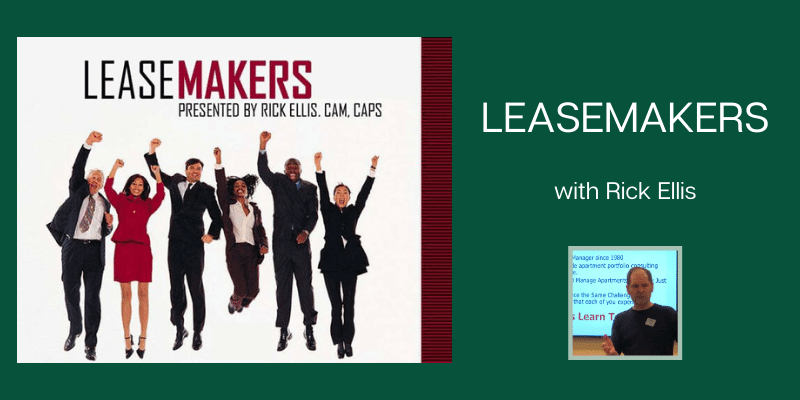 LEASEMAKERS
40
40 people viewed this event.
with Rick Ellis, CAM, CPM
You can also call Loretta Taylor at: (972) 256-7500
ONLY $99
Tuesday, May 11, 2021
9:00 AM to 4:00 PM
The Very Best Leasing Training – We Promise!
LEASEMAKERS is a comprehensive leasing and sales Seminar or Webinar that is jam-packed full of the fundamentals that will make your on-site team successful. From telephone skills to securing the lease, LEASEMAKERS highlights the critical components of an effective and productive leasing presentation. Best of all, the seminar promotes Relationship Leasing, a sales style that respects each rental prospect as a person with unique needs and wants; not simply a piece of traffic.
Our Guarantee: Your Money Back if You Don't Improve Your Leasing Skills!
If your participants do not return to the property better leasers, however, you measure better, then you don't pay!
Follow Along with Our Outline Below!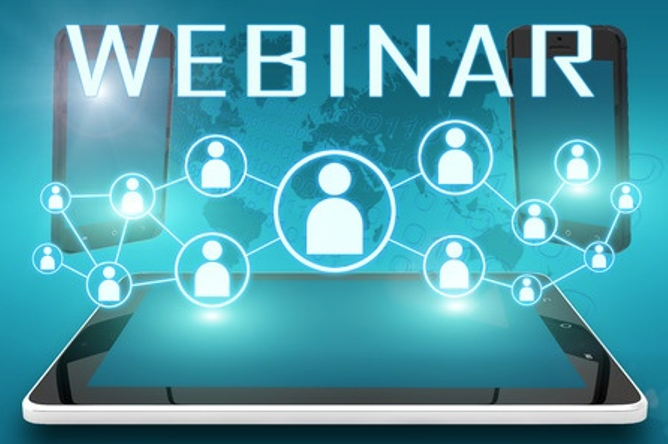 MORNING SESSION
INTRODUCTION
The reason we exist…as onsite professionals!
Understanding the real customer and what he wants from the onsite professional
Introducing: Relationship Leasing
Finding Your Leasing Style
FEP – The Leasing Magic Ingredient
Foundations for Leasing – Treat People Right!
Characteristics of an effective On-Site Professional
The Leasing Presentation Outline – Map to Success
TELEPHONE TECHNIQUES
The Telephone – The Most Important Leasing Tool in the Office!
The Telephone Dilemma…and how to Resolve it
Your #1 Objective: Get the Prospect to the Property RIGHT NOW!
Six Steps to Make Each Call a Success!
Essential Telephone Tools & the Leasing Notebook
Gaining Control of the Conversation
Qualifying on the Telephone-The Amazing Guest Card
Demonstrating Your Community over the Phone-Painting Word Pictures
Securing the Onsite Appointment – Getting the prospect to the property… RIGHT NOW!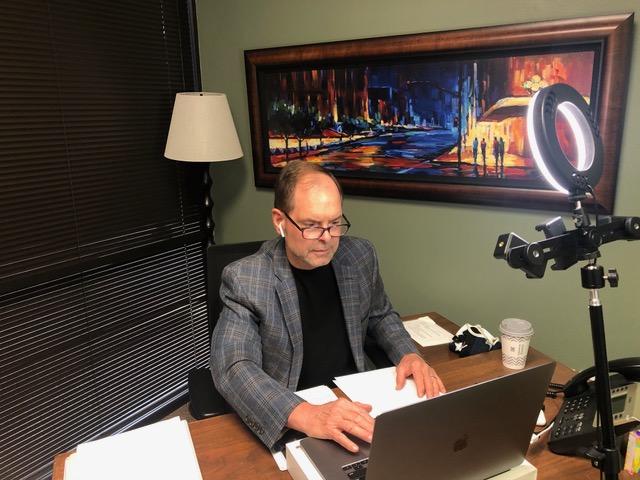 AFTERNOON SESSION
GREETING AND QUALIFYING
Show Empathy – Use a Positive Leasing Vocabulary
The Five Ss of Greeting-Creating the best first impression
The Qualifying Process-Creating trust & confidence
Guest Card Basics-Let's Chat & be Friends
Initial and Critical Qualifying Questions
Plus…More Qualifying and Probing Questions
DEMONSTRATING
Tour Strategies – Showing Your Community's Best Side!
Techniques for showing the apartment home
Feature/Benefit Selling-Creating Wants & Needs
CLOSING – THE BOTTOM LINE!
What it takes to be a Master Closer
"Commencing" rather than Closing
Three Reasons Why Leasing Consultants Fail to Close
Closing Basics-Start by asking for the Money!
Overcoming Objections-Keeping it simple!
Anticipate Questions – The Easiest Way to Overcome Objections
Handling the Put Off-"Let me think about it."
5 Closes to set the Commitment
Don't Miss Out!
You May Also Enjoy Being A Part Of: