Ellis Consulting Group – Multifamily Professionals
ELLIS Consulting Group was established in 1984 to provide executive level consulting services to the real estate industry. The ELLIS name has become the acknowledged leader in multi-family for its marketing, training and property performance services. Our array of products and reports include:
Comprehensive Market Comparable Surveys
Marketing Observation and Recommendation Reports
Special Problem Consulting
FFF – Field, Find, Fix Results NOW Consulting Program
Feasibility Study for Rehab and New Construction
Occupancy and Turnover Issues
Employee Surveys and Assessment
3rd Party Property Inspections
Full Scale Marketing Plans
Apartment Lease Ups
Nationwide Apartment Mystery Shopping and Onsite Employee Evaluations (through our affiliate, EPMS)
ELLIS Consulting Group Team
Our team of multi-family professionals represents an alliance of experienced apartment operators who are experts in various management, marketing, and training disciplines.
Rick Ellis – CPM, President, Principal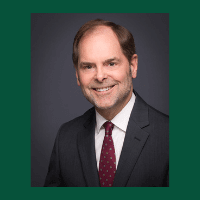 Since 1980, Mr. Ellis has been involved in the management and operation of apartments and other residential rental real estate, handling a portfolio as large as 6,000 units in four major markets. In addition to his management experience, he is also recognized as an industry expert in apartment marketing, property positioning, and evaluation of rental markets and sub-markets throughout the country. A strong public speaker, Mr. Ellis makes hundreds of presentations each year on topics from basic apartment leasing and resident retention to the "Economics of Apartments." His ongoing consulting contracts include national and regional management companies and several Dallas-based REITs with nationwide portfolios.

Mr. Ellis received a Bachelor of Science in 1977 and a Masters of Art in 1979 from Abilene Christian University, Abilene, Texas. He holds the Certified Property Manager (CPM) designation from the Institute of Real Estate Management. EPMS has earned the prestigious Accredited Management Organization (AMO) designation from that same association. Mr. Ellis is a licensed Real Estate Broker in Texas as well as an Eagle Scout.
Loretta Taylor – Get'er Done Director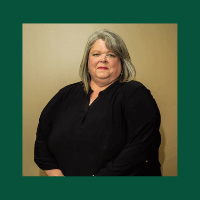 For 19 years Loretta has served as the Office Manager and Accounting Services Director for all the ELLIS Companies.  Her focused and organized approach also serves her well in her role as a special project and seminar coordinator.    She remains the hub of our company and is the go-to person if you need to know the whereabouts of the boss, broker, and company owner Rick Ellis.  Loretta and her husband Gary are extreme NASCAR enthusiasts who enjoy camping, road trips, and spending time with their Kids, Kids-in- law and many, many grandchildren. 
Cinner Lyons, Internet Marketing and Social Media Director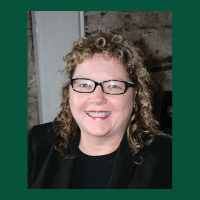 Look!  An internet marketing director who is not a millennial!  Yep!  In fact,  this Boomer is a mother of 3 grown sons and a "Gigi" of 9 precious grandchildren!  And she is a fanatic cheese head – Green Bay Packer fan.  Cinner also knows about getting things done online and is the marketing force behind our considerable internet presence.  That expertise makes her a valuable online reputation manager and brand promoter for ELLIS clients.
Rick Proffer, CAPS, CPM – Senior Analyst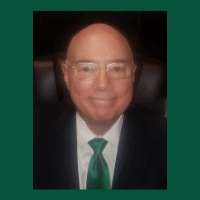 Starting as an onsite service tech, Rick's career includes managing a multi-family portfolio as large as 13,000 units in 7 states. He has led several regional companies increasing revenues and upgrading their executive management team. An expert analyst and researcher, Proffer specializes in market analysis and review for proposed developments and LIHTC projects. He is an expert troubleshooter and loves to assess operations and marketing. Rick also is a past-President of the Apartment Association of Greater Dallas and of the Texas Apartment Association. He has taught a number of management courses. Rick and his wife are active in a prison ministry and spend considerable time helping inmates find a better life direction.